I immigrated from Vietnam in 1986 and became a US citizen in 1994. Although it was a huge culture shock and had challenges, coming to America was a dream come true. Then in February of 1998, I became a mother to a beautiful son after a short marriage. While being a single mother, I worked odd jobs to provide for my family and put myself through college, from community college to university.
I graduated from El Camino Community College (ECC) with an Associate of Arts in Political Science and transferred with honors to the University of California, Los Angeles, (UCLA) with a Bachelor of Arts in the same major.
Fast forward, I am now an avid runner, landlord, realtor, and real estate investor. I'm excited to expand my career in the real estate industry.
All credit goes to my grandmother, who introduced me to the real estate world in 2013 when she put me to work as a property manager. During this time, I realized the benefits of real estate and how to use it as a passive rental income. A few years later, I was able to receive this passive income that gave me the flexibility to follow other passions.
With my grandmother's encouragement and experience managing property, I was happy to become a realtor in 2018. Now, I help clients, friends and family achieve their real estate goals, whether buying first home, purchasing an investment property for passive income to gain financial freedom, or selling their home to relocate for a better quality of life.
I want to continue Helping Other People Everywhere, share my knowledge and life experiences, and encourage others to reach their goals. The tragic loss of my son turned my world upside down and changed my life forever! It forces me to be strong as a person and inspires me to help others everywhere even through my real estate career. My mission now is to be a philanthropist, share my life experiences and use my knowledge of real estate to help people achieve their goals in life because I understand how quickly life can change unexpectedly.
Real estate is my passion! Just like I run a marathon, I'm in it for the long run! I want to continue to share my real estate knowledge with others and give them what I have been so lucky to have.
Let me put my years of experience to work for you with the integrity you deserve from a realtor. When people say, "the journey to homeownership is a marathon, not a sprint," I totally agree. I am excited to help you in any way I can to lead you to the finish line in reaching your real estate goals.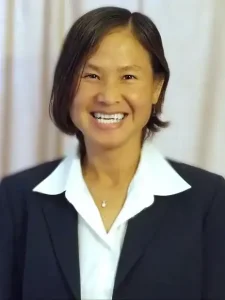 Let me share my knowledge of property management, consulting, investing, buying and selling real estate to guide you through your decision.
I know the areas I serve and will help you find the right property in the right neighborhood.
Gardena, Hawthorne,  Lawndale, Torrance, Lomita & Manhattan Beach
Westminster, Garden Grove, Santa Ana, Anaheim, Orange & Huntington Beach